IoBM and Epiphany sign MoU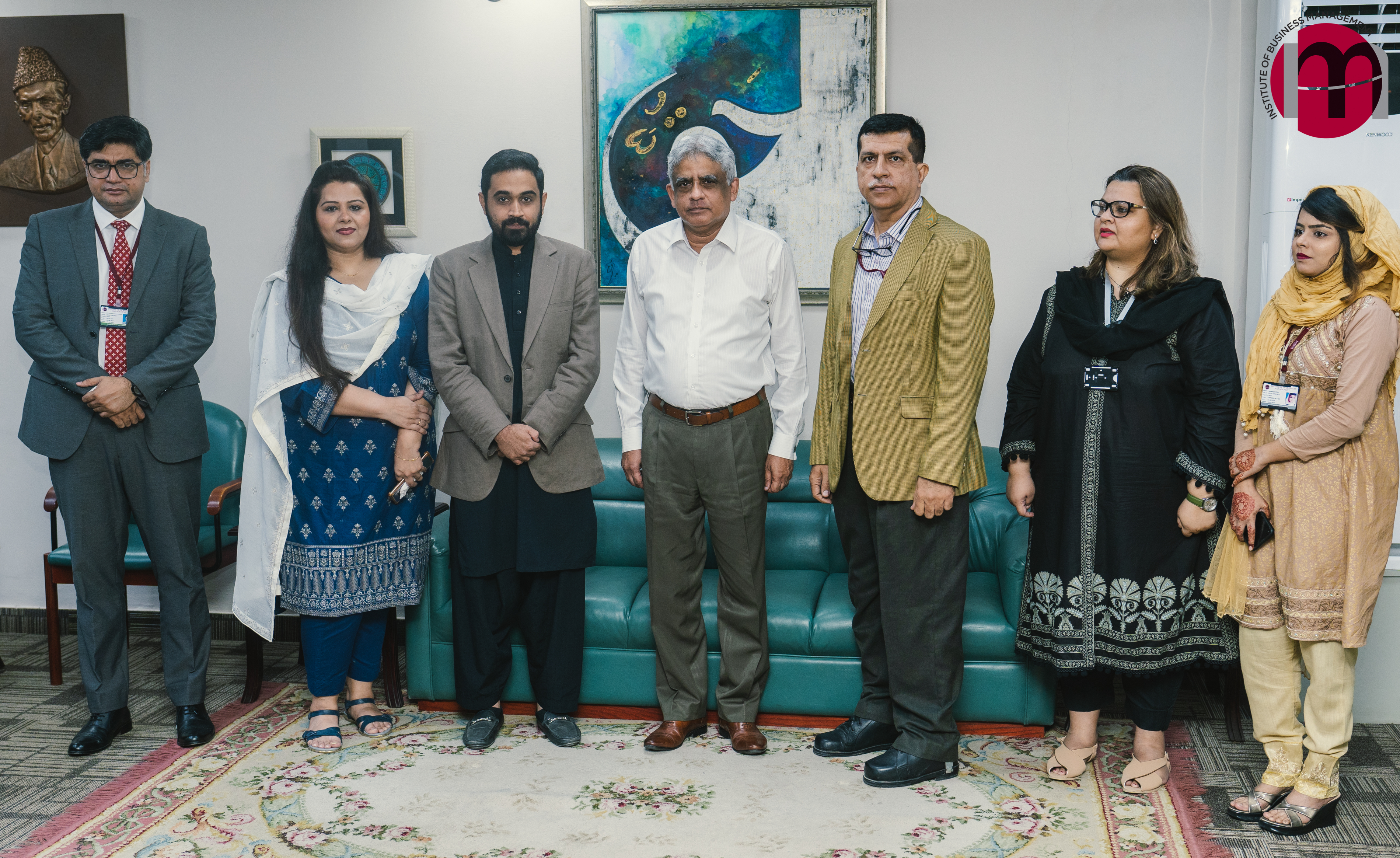 A memorandum of understanding was signed between the Institute of Business Management (IoBM) and Epiphany on Monday, October 31, 2022. The MoU focuses on pursuing capacity-building initiatives including developing and strengthening new-age skills through workshops, training projects and mentorship; participation in seminars, conferences and workshops; identification of opportunities for faculty development, outreach and networking with students.
The signatories were Prof. Dr. Tariq Rahim Soomro, Rector and Dean, College of Computer Science and Information Systems (CCSIS), IoBM and Mr. Asad Ehmad, Chief Strategy Officer, Epiphany. Present at the MoU signing ceremony were IoBM's Mr. Talib Karim, President IoBM, Dr. Shujaat Mubarik, Dean CBM, and Ms. Juveria Baig, HoD Internship and Placement Department. Ms. Faiza Siddique, Director Business and Growth, Epiphany was also present. Epiphany's mission is to create lasting change in emerging markets by catalyzing entrepreneurship and accelerating high-growth impact startups by offering a time-tested, international curriculum, business support & strategic mentorship.