IoBM Portal launched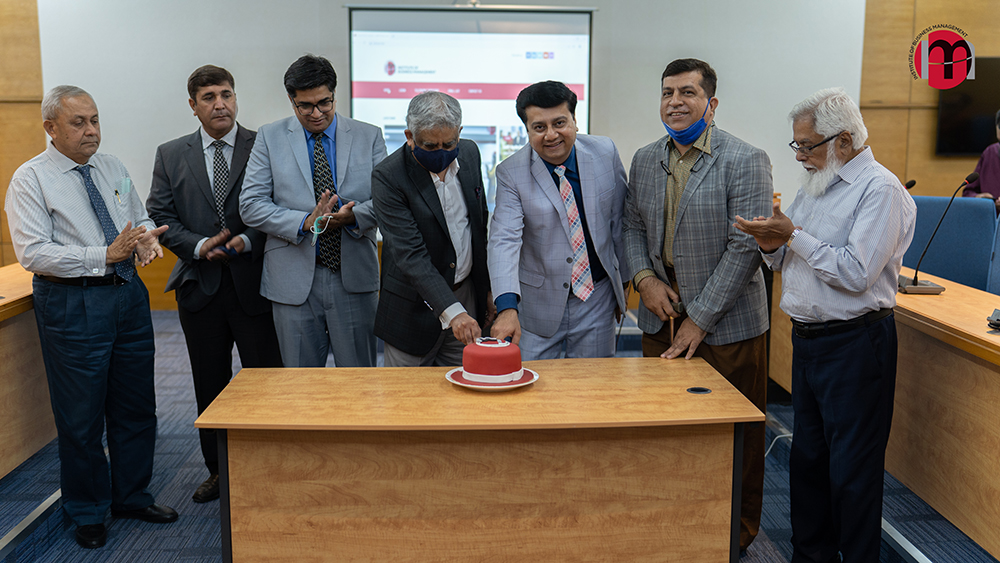 IoBM launched the IoBM Portal on Thursday, March 03, 2022. It can be accessed at https://iobmportal/ (within the IoBM premises). Present on this occasion were Mr. Talib S. Karim, President; Dr. Imran Batada, CTO and Director CIT; Rector, Deans, HoDs, Faculty, and Management. The portal was created and launched by the Information Technology Department, IoBM led by Dr. Imran Batada.
During his address, President IoBM, Mr. Talib Karim said that the vision of the Institute is to go paperless. While emails and automation are there, the IoBM Portal will serve as a means to disseminate information about events to all internal stakeholders of IoBM. During his speech, Mr. Talib Karim shared various activities of the Institute related to academics, research, training, workshop, consultancy among others. This portal, according to President IoBM, will add value to the research and consultancy projects at IoBM.

Earlier, during the opening address, Dr. Imran Batada said that the portal will be a collection of all the events and activities held at IoBM. This will be done for internal consumption, record, and reference, and for reporting to the HEC. He said that login access will be given to focal persons from the departments who will share relevant information from time to time. Dr. Batada said that the portal will also serve as an event calendar for various departments to make plans accordingly. More elements and pages will be added to the portal, he added. Dr. Batada specially thanked the various departments who worked to develop the portal and mentioned among others Tariq Majeed, Muhammad Irfan, and Noman Reyaz for their support.